Powered by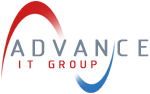 From December 2018 you will only be able to login using your email address.
Welcome to Team Work Smart
Team Work Smart is optimised to work with Google Chrome. For full functionality we recommend downloading Google Chrome from the link below, this will take you to the official Chrome download page. Other browsers may not support the full functionality of Team Work Smart.
For full functionality on iOS we recommend using safari.
Team Work Smart
Team Work Smart is an advanced web based project, document and asset management tool. Businesses of all sizes in virtually any market sector are benefiting.
Contact Us for more information